Lagers, Sours, Ciders
---
Metropolitan Heliostat
Metropolitan Brewing | Chicago, Illinois
Raw beer straight from fermentation vessel to your face hole. Enjoy the extra vitamin B, you'll need it.
ABV: 5.5%
12oz
$6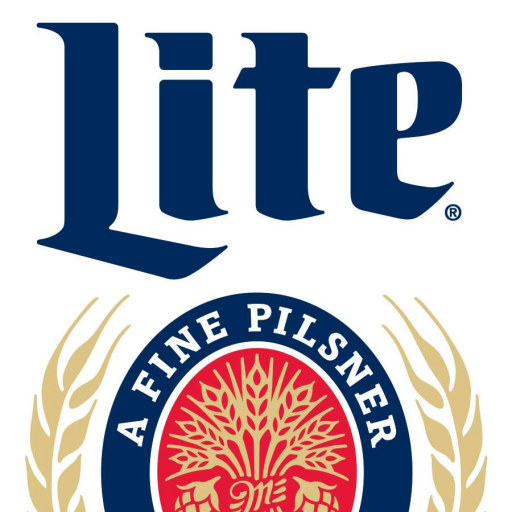 Miller Lite
Miller Brewing Co. Milwaukee Wisconsin
Miller Lite is the great tasting, less filling beer that created the American light beer category in 1975. Triple-hops brewed for great pilsner taste, Miller Lite is the only beer to win four gold awards in the World Beer Cup for best American-Style light lager (2006, 2002, 1998 and 1996). It also won the gold medal for best American-style Lager or Light Lager at the 2010 Great American Beer Festival.
ABV: 4.2%
12oz
$4
Otto's CDB Double Hop Apple
Otto's Pub and Brewery - State Collge, PA
OTTO PERFECTED HIS FAMOUS CIDER RECIPE WHEN HE ADDED JUST THE RIGHT AMOUNT OF HEMP CBD. LIGHTLY HOPPED, OTTO'S IS MADE FROM WASHINGTON'S FINEST ORGANIC APPLES, AND WITH NO ALCOHOL, GLUTEN, OR THC. PERFECT FOR THOSE TIMES YOU ARE READY TO KICK BACK AND SIP A TASTY CIDER.
THE ONE TO HAVE WHEN YOU'RE NOT HAVING ONE.
ABV: 0%
12oz
$9.5
Rodenbach Grand Cru
Brouwerij Rodenbach, Roeselare, West-Vlaanderen Belgium
Flanders Red Ale- a blend of 1/3 young beer and 2/3 aged beer matured for 2 years in oak foeders. The original sour ale.
ABV: 6.0%
9oz
$11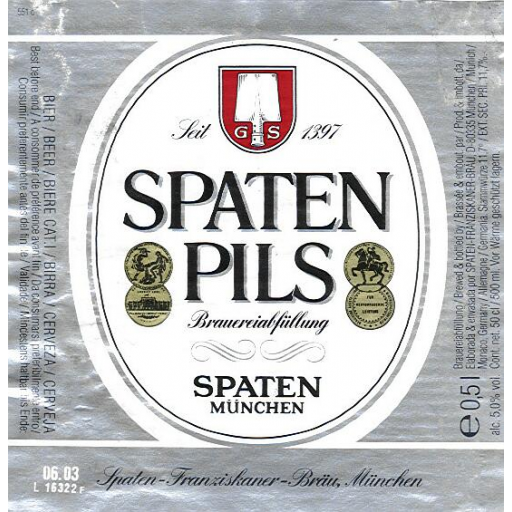 Spaten Pils
Spaten-Franziskaner-Bräu, Munich Germany
One of Germany's most successful breweries, Spaten is deeply rooted in Munich's venerable beer-brewing tradition, yet it remains modern and dynamic.
Spaten has been a leading exporter of German beer for more than a century. We played a crucial role in establishing the present superior worldwide reputation for German beer. The basis of our continuously expanding export figures was a healthy pioneering spirit that led us to set up a network of committed import partners at an early date. Today people all over the world take pleasure in drinking original Spaten beers, not only in the neighbouring states of France, Austria and Switzerland, but also in Italy, Spain, Scandinavia and the United States.
ABV: 5%
12oz
7.00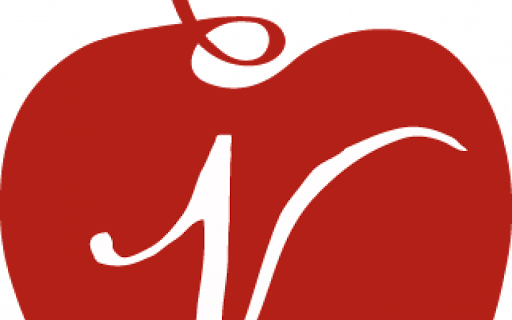 Virtue Brut Cider
Virtue Cider, Fennville, Michigan
The Michigan harvest of apples starts in late summer, with the sun still bright and the leaves green. As autumn turns cool, trees turn brilliant orange, yellow, and red; and so do the apples. We use all sorts of Michigan apples grown on local family farms. The blend of these heirloom apples creates a complexity of flavor impossible to achieve with just a few varieties.
TASTING NOTES:
Michigan Harvest is crisp and tart, starting with the scent of the orchard, a hint of oak, and finishing with a touch of sweetness.
FOOD PAIRING:
This cider celebrates apple harvest as well as the autumn's hearty cuisine. Try pairing with roast pig, aged cheddar, or traditional Thanksgiving fare.
Gregory Hall founded Virtue Cider in 2011. He is known for his 20-year tenure as brewmaster at the Goose Island Beer Company, having won 14 consecutive Great American Beer Festival medals and pioneered bourbon barrel-aged beer with Bourbon County Stout. In the spring of 2011, Hall left Goose Island and embarked on a two-month pilgrimage to study the craft of cider, touring and tasting at top cidermakers in England and France. He brought his extensive experience and innovative style to launch Virtue Cider first in the Roscoe Village neighborhood in Chicago. In 2013, Hall brought the cidermaking venture as close as possible to one of the United States' best apple-growing states of Michigan and launched Virtue Cider in Fennville, Michigan.
ABV: 5%
12oz
$5
Wheat, Fruit, Spiced
---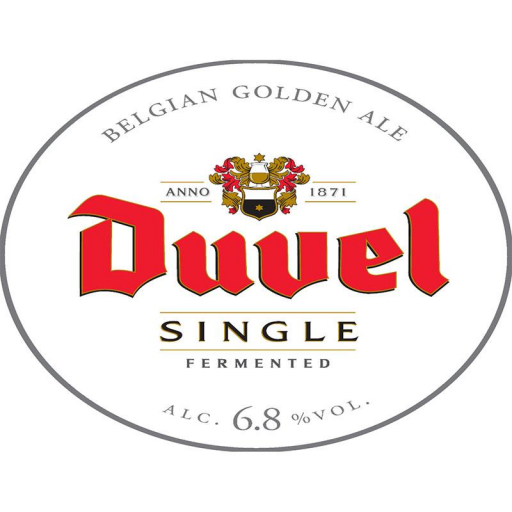 Duvel Single
Brouwerij Duvel Moortgat NV, Breendonk-Puurs, Belgium
Created by the Moortgat family, bottled Duvel is one of Belgium's favorite ales. The secret of its success lies in using only best-quality ingredients, and in the well-balanced, very specific, complex brewing and refermentation process that takes over 90 days. After brewing and first fermentation – which takes about 30 days – the beer is tasted by the brewmaster and his staff. At this stage this beer is called "single-fermented." Typical Duvel flavors and aromas are already emerging, but the beer is lower in alcohol and carbonation, and the taste is slightly lighter and crisper. This is only available in draft and is different from what is in the bottles.
ABV: 6.8%
9oz
$7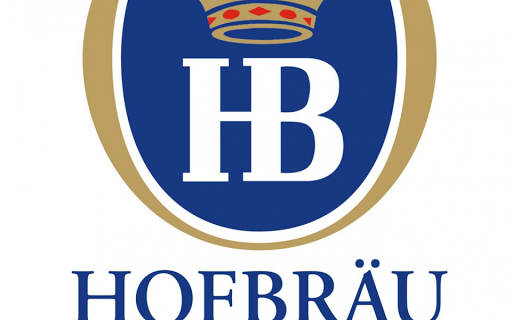 Hofbrau Hefe Weizen 
Hofbrauhaus, Munchen Germany
Back in 1602 Weissbier could only be brewed by ducal privilege. It was Munich's first Hefe Weizen. Hofbräuhaus enjoyed this exclusive right for nearly 200 years, thus holding a monopoly on Weissbier in Bavaria.
But even without a monopoly, Hofbräu Hefe Weizen is a really special kind of beer. Characterized by its sparkling rich foam and distinguished by its unforgettable refreshing and fruity taste. It is brewed according to an ancient tradition and offers an alcoholic content of approximately 5.1% by volume. Savor the pure, refreshing enjoyment!
FOR OVER 400 YEARS A CLASSIC FAVORITE!
ABV: 5.4%
.5L
$7
Hoppy Ales
---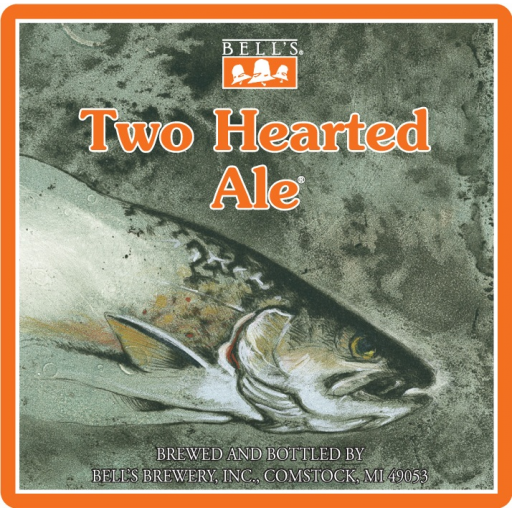 Bell's Two Hearted I.P.A.
Bell's Brewing Inc., Comstock, Michigan
This is the bench mark for an American I.P.A. Bell's Two Hearted Ale is defined by its intense hop aroma and malt balance. Hopped exclusively with the Centennial hop varietal from the Pacific Northwest, massive additions in the kettle and again in the fermenter lend their characteristic grapefruit and pine resin aromas. A significant malt body balances this hop presence; together with the signature fruity aromas of Bell's house yeast, this leads to a remarkably drinkable American-style India Pale Ale.
ABV: 7%
12oz
$5.75
Pipeworks Pineapple Guppy
Pipeworks Brewing Company - Chicago, IL
Session IPA Brewed with pineapple juice
ABV: 4.6%
12oz
$6
Dark / Strong Ales
---
Alken Maes Grimbergen Dubbel
Brouwerij Alken-Maes, Belgium
This medium-bodied, red to dark brown colored ale has a malty sweetness and chocolate-like caramel aroma. A light hop flavor and/or aroma is acceptable. Dubbels are also characterized by low-medium to medium bitterness. No diacetyl is acceptable. Yeastgenerated fruity esters (especially banana) are appropriate at low levels. Head retention is dense and mousse-like. Chill haze is acceptable at low serving temperatures. Often bottle conditioned a slight yeast haze and flavor may be evident.
ABV 6.5%
8oz
$7
Great Lakes Conway's Red Ale
Great Lakes Brewing Company, Cleveland, Ohio
A pint for Pa Conway! Our co-owners' grandfather and policeman who'd likely uphold that an Irish Ale with full-bodied caramel malt flavors is just the ticket. Arrestingly smooth with a rap sheet of toasty biscuit and caramel malt flavors.
ABV: 6.5%
12oz
$6
Innis & Gunn Original
Our newly branded flagship beer, the one that started it all. Our unique bourbon barrel ageing process brings flavours like vanilla and toffee and we've combined this with the malty character of our Scotch Ale to create an incredible taste experience.
We brew The Original using our unique barrel into beer method, turning the traditional beer into barrel process on its head without losing any of the wonderful flavours and aromas from the barrel.
ABV: 6.6%
9oz
$9
Murphy's Nitro Import Stout
Murphy's Brewery - Cork, Ireland
Murphy's is an internationally recognized Irish stout, brewed since 1856 in the iconic Lady's Well Brewery, Cork.
Classified as an Irish Dry Stout, Murphy's is dark in color and medium-bodied. It is silky smooth with toffee & coffee undertones, almost no bitterness, and a irresistible creamy finish.
ABV: 4%
12oz
5.75