Lagers, Sours, Ciders
---
Bitburger
Bitburger Brauerei, Bitburg/Eifel, Germany
The classic Bitburger – a mature and most agreeable beer – is brewed with the best of ingredients in the same traditional way it has been for many, many years. The result is delicately tart and pleasantly bitter – with a strong hop taste.
ABV: 4.8%
12oz
$4.75
Half Acre Pony Pils
Half Acre Beer Company, Chicago, Illinois
Proof that the entire arc of beer has been realized.
We brew this beer because humans should drink clean,
lager beer without unnecessary adornment.
For centuries, technically driven utility liquids have made people happy. Its time consuming life cycle touches a special place in our quest as brewers.
Bright lager aromatics, noble spiciness, botanicals, juniper, sweet pilsner malt chewiness, light bodied, really dry finish.
ABV: 5.5%
12oz
$5.25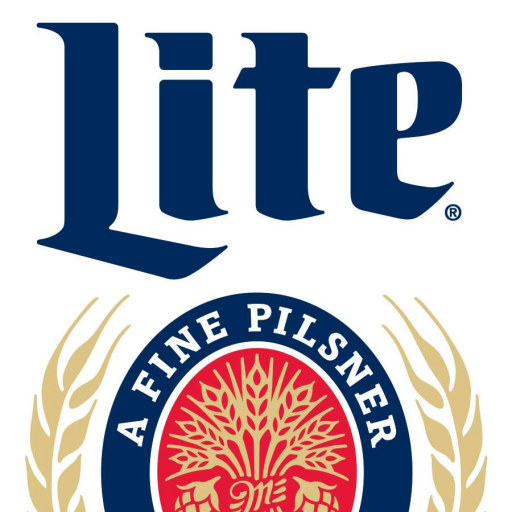 Miller Lite
Miller Brewing Co. Milwaukee Wisconsin
Miller Lite is the great tasting, less filling beer that created the American light beer category in 1975. Triple-hops brewed for great pilsner taste, Miller Lite is the only beer to win four gold awards in the World Beer Cup for best American-Style light lager (2006, 2002, 1998 and 1996). It also won the gold medal for best American-style Lager or Light Lager at the 2010 Great American Beer Festival.
ABV: 4.2%
12oz
$4
Otto's CDB Double Hop Apple
Otto's Pub and Brewery - State Collge, PA
OTTO PERFECTED HIS FAMOUS CIDER RECIPE WHEN HE ADDED JUST THE RIGHT AMOUNT OF HEMP CBD. LIGHTLY HOPPED, OTTO'S IS MADE FROM WASHINGTON'S FINEST ORGANIC APPLES, AND WITH NO ALCOHOL, GLUTEN, OR THC. PERFECT FOR THOSE TIMES YOU ARE READY TO KICK BACK AND SIP A TASTY CIDER.
THE ONE TO HAVE WHEN YOU'RE NOT HAVING ONE.
ABV: 0%
12oz
$9.5
Wheat, Fruit, Spiced
---
Weihenstephaner Hefeweissbier
Bayerische Staatsbrauerei Weihenstephan, Freising, German
Our golden-yellow wheat beer, with its fine-poured white foam, smells of cloves and impresses consumers with its refreshing banana flavour. It is full bodied with a smooth yeast taste.
ABV: 5.4%
12oz
$6.25
Hoppy Ales
---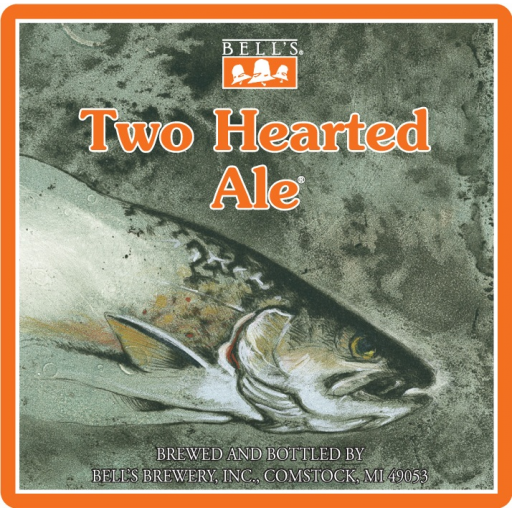 Bell's Two Hearted I.P.A.
Bell's Brewing Inc., Comstock, Michigan
This is the bench mark for an American I.P.A. Bell's Two Hearted Ale is defined by its intense hop aroma and malt balance. Hopped exclusively with the Centennial hop varietal from the Pacific Northwest, massive additions in the kettle and again in the fermenter lend their characteristic grapefruit and pine resin aromas. A significant malt body balances this hop presence; together with the signature fruity aromas of Bell's house yeast, this leads to a remarkably drinkable American-style India Pale Ale.
ABV: 7%
12oz
$5.75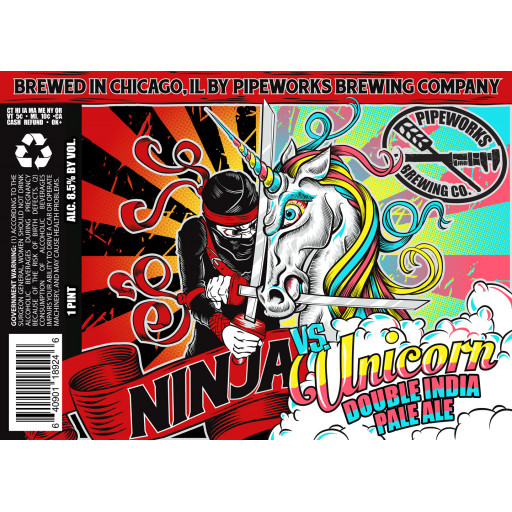 Pipeworks Ninja Vs. Unicorn IIPA
Pipeworks Brewing Company, Chicago, IL
Ninja vs. Unicorn celebrates the epic battle between two of the biggest hop-heads of lore. Brewed with over five pounds of hops per barrel, this unfiltered double IPA is sure to please the most discerning hop lover. Whether you're rooting for the mythical horned horse or the deadly assassin of the east, we hope you'll enjoy Ninja vs. Unicorn.
ABV: 8.5%
12oz
$7.5
Dark / Strong Ales
---
Alken Maes Grimbergen Dubbel
Brouwerij Alken-Maes, Belgium
This medium-bodied, red to dark brown colored ale has a malty sweetness and chocolate-like caramel aroma. A light hop flavor and/or aroma is acceptable. Dubbels are also characterized by low-medium to medium bitterness. No diacetyl is acceptable. Yeastgenerated fruity esters (especially banana) are appropriate at low levels. Head retention is dense and mousse-like. Chill haze is acceptable at low serving temperatures. Often bottle conditioned a slight yeast haze and flavor may be evident.
ABV 6.5%
8oz
$7
Great Lakes Conway's Red Ale
Great Lakes Brewing Company, Cleveland, Ohio
A pint for Pa Conway! Our co-owners' grandfather and policeman who'd likely uphold that an Irish Ale with full-bodied caramel malt flavors is just the ticket. Arrestingly smooth with a rap sheet of toasty biscuit and caramel malt flavors.
ABV: 6.5%
12oz
$6
Murphy's Nitro Import Stout
Murphy's Brewery - Cork, Ireland
Murphy's is an internationally recognized Irish stout, brewed since 1856 in the iconic Lady's Well Brewery, Cork.
Classified as an Irish Dry Stout, Murphy's is dark in color and medium-bodied. It is silky smooth with toffee & coffee undertones, almost no bitterness, and a irresistible creamy finish.
ABV: 4%
12oz
5.75