Lagers, Sours, Ciders
---
Boon Oude Kriek
Brouwerij F. Boon, Belgium
Oude Kriek Boon is one of the finest examples of the 100% spontaneous fermentation fruit-Lambic style. 400 g of wild cherries per litre are fermented together with a blend of young and old Boon Lambic that has been aged in oak casks. After clarification, the Oude kriek is bottled and refermented. It is unsweetened, unfiltered, unpasteurised and has no artificial flavourings, preservatives or colourings added. Brewed in Lembeek, the village that gave Lambic its name. Pour slowly in a flute glass without disturbing the yeast sediment in the bottle. Cheers !
Copy description


ABV: 6.5%
9oz
$12
Great Lakes Oktoberfest
Great Lakes Oktoberfest, Cleveland, OH
Prost! Our take on this classic German style is a celebration of maltiness— packed w/ rustic, autumnal flavors to put a little more oomph into your oom-pah-pah.
ABV: 6.5%
.5L
$7.5
Lagunitas Sonomica Sour Farmhouse Ale
Lagunitas Brewing Co. Chicago IL
This pleasantly tart sour ale was aged in red-wine barrels from our Sonoma County neighbors. Smooth, funky, finely aged, and finally ready to share!
ABV: 4.8%
12oz
$6
Lakefront Pumpkin Lager
Lakefront Pumpkin Lager, Milwaukee, WI
A frothy entry leads to an off-dry medium-to-full body of intense cinnamon, nutmeg, cardamom, and candied yam flavor.
ABV: 6%
12oz
$5.5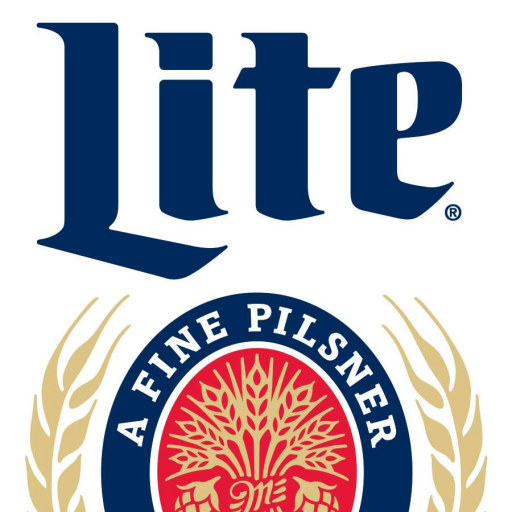 Miller Lite
Miller Brewing Co. Milwaukee Wisconsin
Miller Lite is the great tasting, less filling beer that created the American light beer category in 1975. Triple-hops brewed for great pilsner taste, Miller Lite is the only beer to win four gold awards in the World Beer Cup for best American-Style light lager (2006, 2002, 1998 and 1996). It also won the gold medal for best American-style Lager or Light Lager at the 2010 Great American Beer Festival.
ABV: 4.2%
12oz
$4
Pollyanna Fruhauf Oktoberfest
Pollyanna Brewing Company, Lemont, Illinois
Built in 1871, the current La Dolce Vita restaurant in Lemont was once home to The Charles Fruhauf Store. Charles Fruhauf, a German-born immigrant, built his storefront out of Lemont limestone (Athens Marble) and his general store was a Lemont staple throughout the late 1800's. We brewed this Oktoberfest as homage to him and the beautiful building that still stands to this day. Clean, malty, and just dry enough, this Märzen-style lager is to be consumed in your finest lederhosen or dirndl while eating giant pretzels in an endless beer garden.
ABV: 5.4%
.5L
$8.5
Rodenbach Grand Cru
Brouwerij Rodenbach, Roeselare, West-Vlaanderen Belgium
Flanders Red Ale- a blend of 1/3 young beer and 2/3 aged beer matured for 2 years in oak foeders. The original sour ale.
ABV: 6.0%
9oz
$11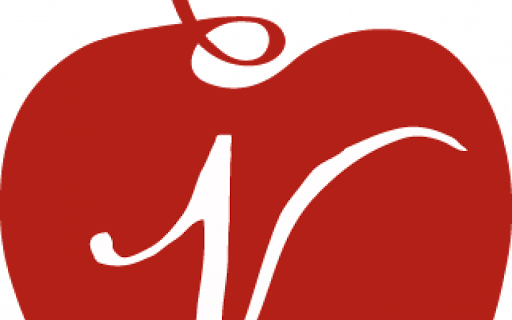 Virtue Brut Cider
Virtue Cider, Fennville, Michigan
The Michigan harvest of apples starts in late summer, with the sun still bright and the leaves green. As autumn turns cool, trees turn brilliant orange, yellow, and red; and so do the apples. We use all sorts of Michigan apples grown on local family farms. The blend of these heirloom apples creates a complexity of flavor impossible to achieve with just a few varieties.
TASTING NOTES:
Michigan Harvest is crisp and tart, starting with the scent of the orchard, a hint of oak, and finishing with a touch of sweetness.
FOOD PAIRING:
This cider celebrates apple harvest as well as the autumn's hearty cuisine. Try pairing with roast pig, aged cheddar, or traditional Thanksgiving fare.
Gregory Hall founded Virtue Cider in 2011. He is known for his 20-year tenure as brewmaster at the Goose Island Beer Company, having won 14 consecutive Great American Beer Festival medals and pioneered bourbon barrel-aged beer with Bourbon County Stout. In the spring of 2011, Hall left Goose Island and embarked on a two-month pilgrimage to study the craft of cider, touring and tasting at top cidermakers in England and France. He brought his extensive experience and innovative style to launch Virtue Cider first in the Roscoe Village neighborhood in Chicago. In 2013, Hall brought the cidermaking venture as close as possible to one of the United States' best apple-growing states of Michigan and launched Virtue Cider in Fennville, Michigan.
ABV: 5%
12oz
$5
Maplewood Oktoberfest
Maplewood Brewery & Distillery Chicago Illinois
Brewed with the finest German malts and noble hops; a super-drinkable lager that can be swigged or supped during your end of summer festivities. Our festbier is a deep golden color and bold in flavor without being too heavy. Expect elegant malt notes with a light hop character. PROST!
.5L
$8.5
Weihenstephaner Original Helles
Bayerische Staatsbrauerei Weihenstephan Freising Germany
A good beer takes its time. The long storage makes our yellow bright lager, "Original", a flavourful beer enjoyed with fine poured, white foam. With a mild hoppy note and its pleasant fresh spicy taste, it goes very well with salads, poultry, stews or with a hearty snack. Brewed according to our centuries-old brewing tradition on the Weihenstephan hill.
ABV: 5.1%
12oz
$6.5
Founders Oktoberfest
Founders Brewing Company - Chicago Illinois
Blink and you'll think you're in Bavaria. We went all in on tradition with our Oktoberfest, using imported German malts and hops with a beautiful lager yeast for the finish. Pours a gorgeous copper hue with a rich, malty and slightly sweet backbone. Our version is akin to the beer poured in the early days of Oktoberfest and, yes, it adheres to the Reinheitsgebot. Prost!
ABV: 6%
.5L
$7.5
Wheat, Fruit, Spiced
---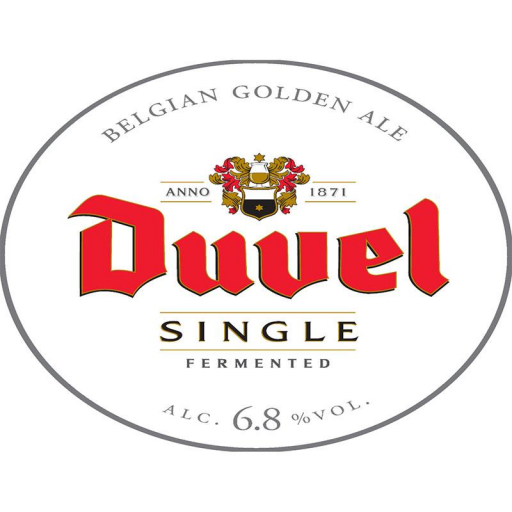 Duvel Single
Brouwerij Duvel Moortgat NV, Breendonk-Puurs, Belgium
Created by the Moortgat family, bottled Duvel is one of Belgium's favorite ales. The secret of its success lies in using only best-quality ingredients, and in the well-balanced, very specific, complex brewing and refermentation process that takes over 90 days. After brewing and first fermentation – which takes about 30 days – the beer is tasted by the brewmaster and his staff. At this stage this beer is called "single-fermented." Typical Duvel flavors and aromas are already emerging, but the beer is lower in alcohol and carbonation, and the taste is slightly lighter and crisper. This is only available in draft and is different from what is in the bottles.
ABV: 6.8%
9oz
$7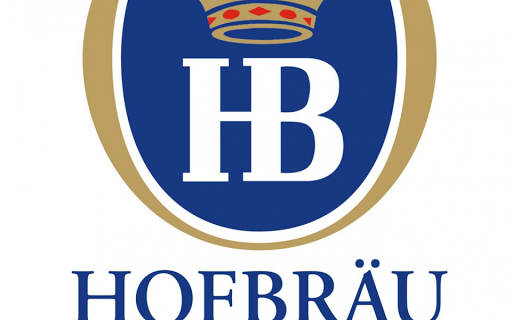 Hofbrau Hefe Weizen 
Hofbrauhaus, Munchen Germany
Back in 1602 Weissbier could only be brewed by ducal privilege. It was Munich's first Hefe Weizen. Hofbräuhaus enjoyed this exclusive right for nearly 200 years, thus holding a monopoly on Weissbier in Bavaria.
But even without a monopoly, Hofbräu Hefe Weizen is a really special kind of beer. Characterized by its sparkling rich foam and distinguished by its unforgettable refreshing and fruity taste. It is brewed according to an ancient tradition and offers an alcoholic content of approximately 5.1% by volume. Savor the pure, refreshing enjoyment!
FOR OVER 400 YEARS A CLASSIC FAVORITE!
ABV: 5.4%
.5L
$8
Off Color Apex Predator
Off Color Brewing, Chicago, IL
Sweet scent of juicy fruit wafting from a frothy, white mane, and a generous Crystal dry-hopping that completes the dry finish with a fruity bite
ABV: 6.5%
12oz
$5.5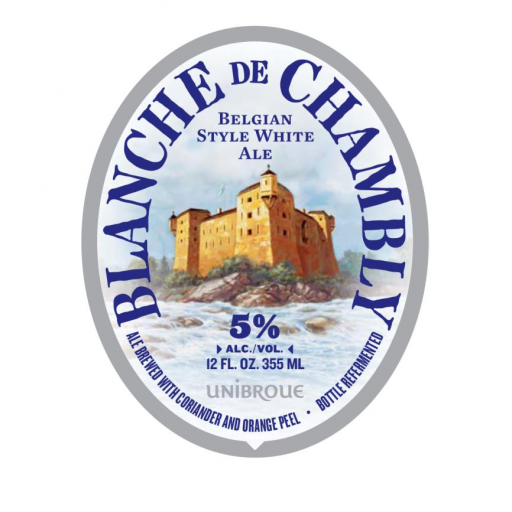 Unibroue Blanche De Chambly Witbier
Unibroue, Quebec Canada
(White of Chambly) was the first bottle refermented ale produced by Unibroue. It is brewed from a blend of pale barley malt, wheat malt and unmalted wheat, to which we blend selected spices and hops. Blanche de Chambly is only partially filtered, retaining its natural cloud of yeast that is characteristic of the original white ales brewed during the Middle Ages.
With notes of dried orange peel and coriander seeds, this brew is a worthy representative of classic Belgian-style white wheat beers. To date, it has won more than 34 international medals, including being named "The World's Best White Beer" on numerous occasions. Unibroue is proud to brew the most popular white beer in Quebec.
ABV: 5%
16oz
$7
Hoppy Ales
---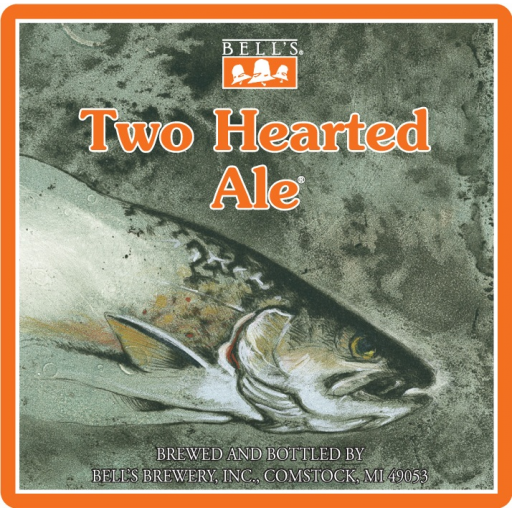 Bell's Two Hearted I.P.A.
Bell's Brewing Inc., Comstock, Michigan
This is the bench mark for an American I.P.A. Bell's Two Hearted Ale is defined by its intense hop aroma and malt balance. Hopped exclusively with the Centennial hop varietal from the Pacific Northwest, massive additions in the kettle and again in the fermenter lend their characteristic grapefruit and pine resin aromas. A significant malt body balances this hop presence; together with the signature fruity aromas of Bell's house yeast, this leads to a remarkably drinkable American-style India Pale Ale.
ABV: 7%
12oz
$5.75
Kwak Belgian Strong Pale Ale
Brouwerij Bosteels - Buggenhout Belgium
An ellegant ale great with food. Discover a very mellow, fruity attack, nougat-like solidity & slightly spicy character w/ hints of licorice passing a warm finish that reminds you of banana.
ABV: 8.4%
9oz
$9
Maplewood The Charlatan Pale Ale
Maplewood Brewery & Distillery Chicago, Illinois
ABV: 6.1%
16oz
$7.5
Pipeworks Lizard King
Pipeworks Brewing Co. - Chicago, IL
A remarkably drinkable Double IPA that pays tribute to one of Mother Nature's finest creations, as several hop varietals combine for massive aromas of tropical fruit, citrus and pine. A mild caramel malt character and dry finish provide balance.
ABV: 6.5%
12oz
$6
Pipeworks Pineapple Guppy
Pipeworks Brewing Company - Chicago, IL
Session IPA Brewed with pineapple juice
ABV: 4.6%
12oz
$6
Pipeworks Forest Fauna IPA
Pipeworks Brewing Company - Chicago IL
Forest Fauna IPA with spruce tips, centennial and simcoe hops. This piney, citrusy IPA is treated with boughs of fresh, resinous spruce tips. It's like a wintery hike through a forest with your best unicorn friend.
ABV: 7%
12oz
$9.5
Dark / Strong Ales
---
Alken Maes Grimbergen Dubbel
Brouwerij Alken-Maes, Belgium
This medium-bodied, red to dark brown colored ale has a malty sweetness and chocolate-like caramel aroma. A light hop flavor and/or aroma is acceptable. Dubbels are also characterized by low-medium to medium bitterness. No diacetyl is acceptable. Yeastgenerated fruity esters (especially banana) are appropriate at low levels. Head retention is dense and mousse-like. Chill haze is acceptable at low serving temperatures. Often bottle conditioned a slight yeast haze and flavor may be evident.
ABV 6.5%
8oz
$7
Bell's Porter
Bell's Brewing Co. - Comstock, MI
Our award-winning Porter bridges the gap between malty brown ales and heavily roasted stouts. Notes of chocolate, coffee and roasted barley are offset with just a slight hop bitterness. Enjoy any time of the year.
ABV: 5.6%
12oz
$5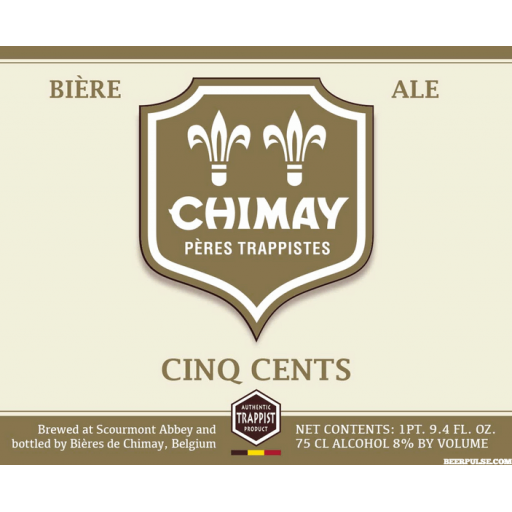 Chimay White Tripel
Bières de Chimay, Baileux Belgium
With its typical golden colour, its slightly hazy appearance and its fine head is especially characterised by its aroma which results from an agreeable combination of fresh hops and yeast. The beer's flavour, as sensed in the mouth, comes from the smell of hops: above all it is the fruity notes of muscat and raisins that give this beer a particularly attractive aroma. The aroma complements the touch of bitterness. There is no acidity, but an after-bitterness which melts in the mouth. This top fermented Trappist beer, refermented in the bottle, is not pasteurised.


ABV: 8%
10oz
$13
2018 Crystal Lake Boathouse BBA Imperial Stout
Crystal Lake Boathouse Reserve, Crystal Lake, IL
This extra step creates a dark, mysterious stout with an oaken flavor and sublime bourbon notes.
ABV: 10.5%
9oz
$11.5
Sprecher Abbey Triple
Sprecher Brewing Co. - Milwaukee, WI
Our Belgian-style Tripel ale, Abbey Triple remains true to its origins and a classic example of the beer style. Brewed using a Belgian Trappist tripel yeast culture, the finest imported pale barley, Belgian aromatic malt and oats, this flavorful golden ale has a fruity bouquet, refined taste and pleasingly dry finish
ABV: 8.4%
12oz
$5.5
St. Bernardus Abt 12
Brouwerij St. Bernardus · Watou, Belgium
It has a fruity aroma, full of complex flavours and excells because of its long bittersweet finish with a hoppy bite. Balanced between malty, bitter and sweet.
The St.Bernardus Abt 12 is the pride of our stable, the nec plus ultra of our brewery. Abbey ale brewed in the classic 'Quadrupel' style of Belgium's best Abbey Ales. Dark with a full, ivory-colored head. It has a fruity aroma, full of complex flavours and excells because of its long bittersweet finish with a hoppy bite. (10,0% ABV) Worldwide seen as one of the best beers in the world. It's a very balanced beer, with a full-bodied taste and a perfect equilibrium between malty, bitter and sweet. One of the original recipes from the days of license-brewing for the Trappist monks of Westvleteren.
ABV: 10%
9oz
$13