Lager & Pilsner
---
Hitachino Yuzu Lager
Kiuchi Brewery (Hitachino), Ibaraki-ken Naka-gun, Japan
A light-bodied, refreshing golden coloured lager, brewed with floral citrus aroma hops such as Cascade and Amarillo and fresh Yuzu juice. A great summer beer.
ABV: 5.5%
CAN: 11.8
$11
Lakefront New Grist Gluten Free Lager
Lakefront Brewery, Milwaukee Wisconsin
New Grist is a one-of-akind beer brewed without wheat or barley: the first of its kind that can be enjoyed by those with Celiac Disease. It is the first beer to be certified gluten-free by the US Government. Each batch we brew is tested for its gluten contents before it is bottled and shipped. New Grist is brewed from sorghum, rice, hops, water, yeast. These ingredients are carefully combined to form a crisp, refreshing "session ale: brewed for those on a gluten-free diet, or anyone with an appreciation for a great tasting, handmade beer. It pours a brilliant gold color, with a bubbly head and light, fruity aroma. The flavor is crisp and refreshing, fruity and smooth at the same time. Hints of green apple slice through the maltiness of the sorghum, making this an extremely quaffable beer.
ABV: 5%
BOT: 12oz
$6
Maplewood Pulaski Pils
Maplewood Brewery & Distillery, Chicago, Illinois
Balanced. Rich Grain. Floral Finish.
Chicago celebrates the life of Casimir Pulaski and so do we! This Chicago-style Pils was brewed with Pilsner and Vienna malt which results in a rich malty flavor. We add Santiam hops which possess both European and American lineage for floral notes and a bit of spice. Together these ingredients create an exceedingly drinkable and balanced pilsner, properly lagered for your pleasure.
5.1%
BOT: 16oz
$9
Stiegl Goldbräu
Stieglbrauerei zu Salzburg, Salzburg, Austria
"Salzburg's liquid gold." Stiegl-Goldbräu is a traditional Salzburg beer specialty with 12° Plato and a characteristic golden-yellow color. A full-bodied beer with a gentle bitterness brewed using indigenous ingredients. Wonderfully refreshing and very agreeable.
ABV: 4.9%
CAN: .5L
$8
Amber Lager
---
Metropolitan Dynamo Copper Lager
Metropolitan Brewing, Chicago, Illinois
If malt and hops are the two poles of brewing, Dynamo Copper Lager is the gently spinning sweet spot between them. Toasty, smooth Vienna malt compliments a lively hop bite. Pair this one with spicy food for maximum effect.
ABV: 5.8%
BOT: 12oz
$6
Doppelbock
---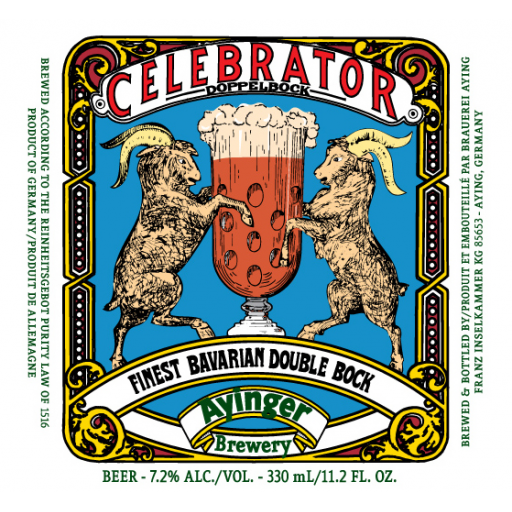 Ayinger Celebrator Doppelbock
Brauerei Aying-Inselkammer Aying, Germany
A beer that has a dominant malty taste. This beer's origins in a monk's recipe are reflected in its heartiness. The Pope of Beers, Conrad Seidl, describes it as: "Almost black with a very slight red tone, a sensational, festive foam and truly extraordinary fragrance that at first summons up visions of greaves lard. The first taste is of mild fullness with an accompanying coffee tone, which becomes more dominant with the aftertaste. There is very little of the sweetness that is frequently to be tasted with doppelbock beer." The Ayinger Celebrator has been ranked among the best beers of the world by the Chicago Testing Institute several times and has won numerous platinum medallions..
ABV: 6.7%
BOT: 11.2oz
$10
Lambic
---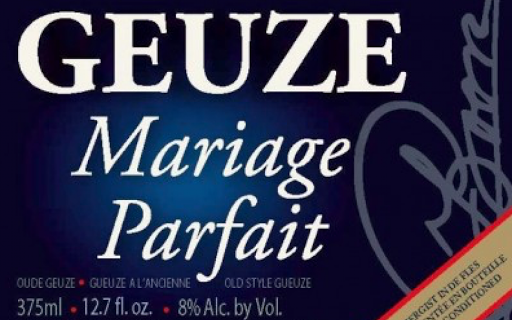 Boon Oude Geuze Mariage Parfait 2013
Brouwerij Boon, Fonteinstraat, Belgium
A perfect (parfait) mariage between a Traditional belgian sour lambic and the oak barrel then aged (oude). 100% spontaneously fermented. Refermented in the bottle. Tart, dry, sparkling and refreshing.
ABV: 8%
BOT: 11.2oz
$16
Lindemans Faro Lambic
Brouwerij Lindemans, Vlezenbeek, Belgium
Faro is an intriguing balance of wineyness and sweetness. A version of Belgium's "wild-fermented" wheat beer, which is the result of blending Lambic of "one summer" with old Lambic and chaptalized with candy sugar. This was probably the beer being served in Breugel's paintings of Flemish Village Life.
ABV: 4.5%
BOT: 11.2oz
$12
Flanders Red
---
Duchesse de Bourgogne
Verhaeghe Brewery Sint-Dierikserf, Belgium
Duchesse de Bourgogne is the traditional top fermented reddish-brown ale from the West-Flanders region of Belgium.
This refined ale also known as "The Burgundies of Belgium" is a blend of 8 and 18 months old ales following careful maturation in oak casks. 100% natural and unpasteurized
ABV: 6.2%
BOT: 11.2oz
$14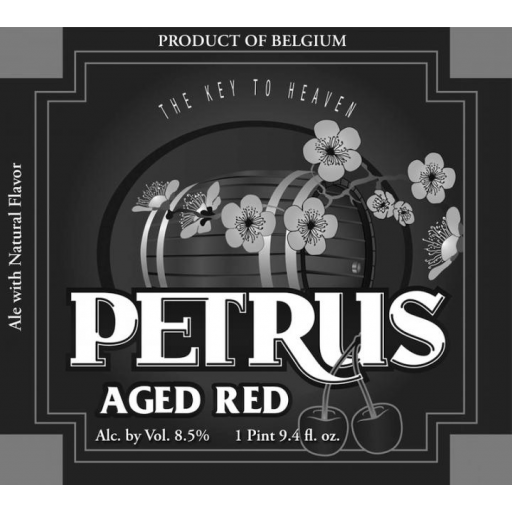 Petrus Aged Red
Brouwerij Bavik, Rijksweg, Belgium
Petrus Aged Red is a blend of 15% Petrus Aged Pale, pure foeder beer that has been aged for 2 years in oak foeders, and 85% double brown with sour cherries. For the fruit beer lover, but with an ideal sweet-sour balance.
ABV: 8.5%
BOT: 11.2oz
$12
Rodenbach Vintage 2013
Brouwerij Rodenbach, Roeselare, Belgium
RODENBACH Vintage is the unique result of selection by our RODENBACH brew masters, the foeder after two years of maturation has produced the best beer 'best foeder of the year. " The label is always the number of foeder listed and the year marks the beginning of maturation. Its taste is complex, round, intense and refreshing. Typically, the apple tart fruitiness combined with caramel, wild honey and oak with a hint of vanilla, cherry and licorice. Its aroma has hints of caramel and oak, as well as notes of green apples mixed with honey and chocolate. The soft sour, fruity aftertaste is long and nicely balanced like a grand cru wine.
ABV: 7%
BOT: 750ml
$40
Sour Ale
---
Off Color Troublesome Gose
Off Color Brewing, Chicago, Illinois
TROUBLESOME is a blend of two different beers. The base beer is fermented with a wheat yeast strain and spiced with coriander, while the second beer is fermented solely with Lactobacillus which makes up about 20% of the volume. Lactobacillus is a lactic acid producing bacteria and common beer spoiler, but adequately controlled it can add a refreshing tartness to beer.
The challenge is containing it. We take many steps to do so at the brewery. Most importantly we pasteurize the lactic acid beer before blending to ensure a stable tartness in the final product and the lactobacillus doesn't spread to other parts of the brewery. Additionally, the Lactobacillus fermented beer resides in a dedicated tank that has been evolving since day one.
During the blending process, we also a a small amount of salt per tradition which rounds out the mouthfeel and contributes an additional layer of complexity.
ABV: 8.5%
BOT: 12oz
$6.50
Upland Cherry Sour Ale
Upland Brewing Company, Bloomington, Indiana
Cherry is a barrel-aged fruited sour ale that showcases the distinct fruit characteristics of Montmorency cherries melded with a mildly tart base of sour ale
ABV: 6%
BOT: 750ml
$40
Upland Peach Sour Ale
Upland Brewing Company, Bloomington, Indiana
Upland uses 7,000 pounds of fresh Indiana peaches from Huber's Orchard and Winery in Starlight, Indiana, destoning the peach pits by hand before adding to the barrels. Peach is a fruited ale with gold and straw colors that shine upon pouring, and zesty amounts of carbonation. Fresh peach aromas meld with floral and wine-like notes. Wonderful peach flavors follow in the taste, accompanied by refreshing tartness with a dry finish and mouth-watering tanginess.
ABV: 6%
BOT: 750ml
$40
Jolly Pumpkin La Roja
Jolly Pumpkin Artisan Ales - East Dexter, MI
Aged in large oak casks then bottle fermented, La Roja is a Franco-Belgian style ale crafted on the Flander's tradition of aged and blended beers. La Roja is rich and lush with undertones of caramel fruit and spice. Truly an ale of grace and distinction.
ABV: 7.2%
750ml
$35
Berliner Weiss
---
Bell's Oarsmen
Bell's Brewery - Kalamazoo, MI
First brewed in 2008 at our original brewery in downtown Kalamazoo, Oarsman Ale grew out of our desire to explore the tradition of session beers and to create a unique, flavorful experience for everyone, no matter what the occasion.
Tart and refreshing, this sessionable, bright Wheat Ale exudes citrus and lemony aromas from Cascade hops and trades sour intensity for finesse. A perfect companion for any occasion, Oarsman Ale is a beer based in tradition, but with that distinctive Bell's twist.
12oz
ABV: 4%
$5
Hefeweizen
---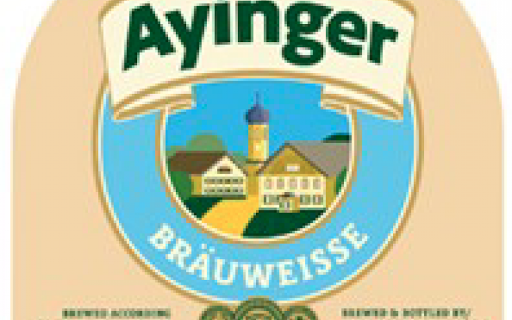 Ayinger Bräuweisse
Brauerei Aying-Inselkammer Aying, Germany
Fragrance and taste of the "yeast-cloudy" wheat beer are distinguished by a refined top-fermented, flowery-yeast character and an unmistakable, distinct banana aroma. First sensation on the taste buds is full-bodied, very soft and mild with a lively, champagne-like sparkle.
ABV: 5.1%
BOT: 16oz
$11
Witbier
---
Hitachino White
Kiuchi Brewery (Hitachino), Kounosu, Konosu, Naka, Ibaraki Prefecture, Japan
Hitachino Nest White Ale is brewed in the tradition of a Belgian style white beer with coriander, nutmeg, orange peel and orange juice.  Malts: Lager, Wheat  Hops: Perle, Styrian Golding  Adjuncts: Flaked Wheat, Flaked Barley, Coriander, Nutmeg, Orange peel, Orange Juice
ABV: 5.5%
BOT: 11.2oz
$15
Saison
---
Brasserie Dupont Saison Dupont
Brasserie Dupont, Tourpes, Belgium
The Saison Dupont is a top fermentation beer with refermentation in the bottle.
Since 1844, this beer has been brewed in our farm-brewery, during the winter time.
Then this beer became a second refermentation in the barrel.
During the next summer, this very thirst-quenching beer was served to the "saisoniers" which were working on the fields.
Surely therefore, our Saison Dupont is considered as "the classic" among the Belgian season beers!
Coppery blond, the finest aromas and a strong bitterness transform this beer into a thirst-quenchener with no equal, just the way it was created.
Our selection of yeasts is the perfect base for these typical aromas and ditto taste.
A real refermentation in the bottle, which will continue for a long time in your cellar, result into this complex and particular aromatic beer.
ABV: 6.5%
BOT: 12oz
$15
Whiner Le Tub Saison
Whiner Beer Company, Chicago, Illinois
Le Tub is not your average saison. Looking to add some funky complexity, Whiner embraced the time honored Belgian tradition of blending in order to create a highly aromatic and spicy saison that's tart, but not over the top sour. The barrel aged portion imparts some lactic acidity while Brett imparts tropical and citrus flavors that pair well with fruity Amarillo hops. 6.4% ABV 23 IBU
ABV: 6.6%
CAN: 12oz
$7.50 - 12oz
Goose Island Sofie
Goose Island Beer Co. - Chicago, IL
Our sparkling Belgian Style Farmhouse Ale is wine barrel-aged with an abundance of hand-zested orange peel. Spicy white pepper notes contrast the citrus tartness. The light, refreshing, creamy vanilla finish will excite those fond of Champagne. Originally brewed by Belgian farmers to attract the best farm hands, we were inspired to brew an exceptional ale as inviting as the original Belgian Farmhouse ales. Light and effervescent, we named it for our founder's granddaughter Sofie.
ABV: 6.5%
12oz
$8
Blond / Blonde
---
Leffe Blond
Abbaye de Leffe S.A. Dinant Belgium
Age-old expertise and the combination of pale malt, water, hop and yeast lend Leffe Blond its subtle taste and golden colour, which manages to catch and reflect the light. Hints of vanilla and clove infuse the beer with an even smoother flavour, which best expresses itself in a Leffe chalice, simultaneously allowing the soft, fresh essence of this beer to unveil its true elegance."


ABV: 6.6%
BOT: 12oz
$5.5
Begyle Blonde
Begyle Brewing Co. - Chicago, IL
It's light, creamy, fruity on the finish, golden, refreshing and easy drinking with clear attention to detail and totally sessionable.
ABV: 5.3%
16oz
$7
Kolsch
---
Rogue Farms Honey Kolsch
OR-honey, light hop, crisp
ABV: 5.0%
CAN: 12oz
$5.50
Golden Ale
---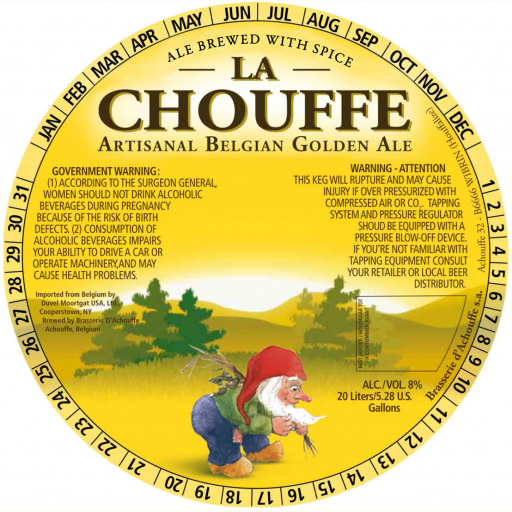 La Chouffe
Brasserie d'Achouffe, Achouffe Belgium
La Chouffe is an unfiltered blonde beer, which is re-fermented in the bottle as well as in the keg. It is pleasantly fruity, spiced with coriander, and with a light hop taste.
ABV: 8
IBU: 20 - 50
$11
Revolution Cross of Gold Golden Ale
Revolution Brewing Company, Chicago, IL
Crisp golden ale with a delicate hop finish. This is our lightest ale and it is brewed with a bit wheat malt for body and Munich and Aromatic malts for and undertone of honey-like sweetness. Lightly dry-hopped with Cascade hops for that classic American golden ale aroma.
ABV: 5%
CAN: 12oz
$4
Two Brothers Prairie Path
Two Brothers Brewing Company, Warrenville, Illinois
Gluten free Prairie Path Ale has a complex malt character that is paired with Saaz and Golding hops that create a mildly bitter finish. The result is a crisp, drinkable, savory ale that is light in color, but not in flavor.
ABV: 5.1%
BOT: 12oz
$6
Belgian Pale / Strong Ale
---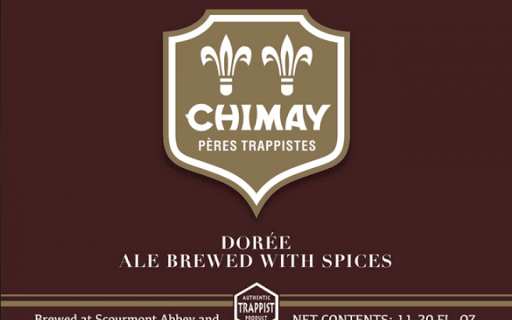 Chimay Dorée (Gold)
Brasserie de Chimay, Baileux, Belgium
This beer is usually reserved for the use of the Chimay Trappists.
Dorée mimics a perfumed wheat beer. Historically not sold in the commerce. Only available at Auberge de Poteaupré, Chimay, Belgium, as "Speciale De Poteaupré".
ABV: 4.8%
BOT: 12oz
$12
Delirium Tremens
Brouwerij Huyghe Melle, Belgium
Belgian Pale Ales differ from other Pale Ale varieties, by traditionally being less bitter. Slightly malty, spicy, aftertaste is strong, long lasting and dry.
Slightly malty, spicy, and with a nice touch of alcohol. The aftertaste is strong, long-lasting and dry bitter.
ABV: 8.5%
BOT: 11.2oz
$15
Gulden Draak Belgian Strong Ale
Brouwerij Van Steenberge N.V., Ertvelde, Belgium
Did you know the Gulden Draak (Golden Dragon) owes its name to the gilded statue on top of the Belfry in Ghent?
The legend says the gilded dragon first featured on the prow of the ship with which the Norwegian king Sigrid Magnusson left on a crusade in 1111. He offered the statue to the emperor of Constantinople (the current Istanbul) to put it on the cupola of the Aya Sophia. Some hundred years later, the Flemish count Baldwin IX had the showpiece transported to our regions. Here, the Norwegian dragon ended up in the hands of Bruges. After the battle on the field of Beverhout in 1382, the inhabitants of Ghent took the dragon as war booty and put it on top of their Belfry. In the Belfry all communal charters were kept. The dragon had to protect these documents and it was also the symbol of the freedom and might of the city.
Such an imposing symbol that has lasted for over 6 centuries needs an equally imposing beer. Like the dragon shines at the top of the city, the Gulden Draak is part of the international top of beers. It is a dark triple, which in itself makes it an exceptional beer. But it is the complex taste with hints of caramel, roasted malt and coffee in combination with the creamy hazel head that makes it unique. It is a beer that is worthy of its name.
Like the other special beers of the Brewery Van Steenberge, Gulden Draak is a high fermentation beer with secondary fermentation. For the secondary fermentation, wine yeast is used. This also contributes to the unparalleled taste.
And of course, a unique beer deserves a unique presentation. That's why Gulden Draak is presented in a white bottle. The white bottle, the black banner, the golden dragon and the red letters, constitute a stylish result that has no equal among the many Belgian special beers.
Gulden Draak can be drunk as an aperitif or dessert, or whenever you have the time to sit back and relax. But this barley wine is also perfect with and in stews, especially the Ghent variety. It is also a plus in sauces for red meat, such as a bordelaise. It is particularly suited as a dessert beer, especially in combination with dark chocolate.
Tip: Replace the whisky in Irish coffee by Gulden Draak or have Gulden Draak with Pas de Bleu: surprising and typical for Ghent. You will be amazed.
ABV: 10.5%
BOT: 11.2oz
$12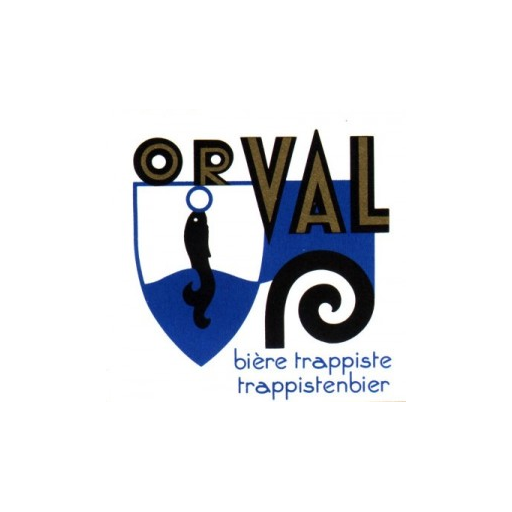 Orval Trappist Ale 2016
Brasserie d'Orval, Abbaye Notre-Dame d'Orval, Gaume, Belgium
This beer was first made in 1931, and has a complex and unusual flavor and aroma produced by a unique strain of yeast. The beer is light in color, slightly cloudy, and has a large, foamy head. There is a complex aroma of leather, spice, and many other earthy components.
ABV: 6.2%
BOT: 11.2oz
$14
Pale Ale / ESB
---
Half Acre Daisy Cutter
Half Acre Beer Co., Chicago, Illinois
Daisy Cutter Pale Ale is one of the first beers we brewed at our brewery on Lincoln Ave. It began as a special release bomber beer, but caught fire both in and outside the brewery. Blended pine, citrus, papaya and mango. Dank. Apparent biscuit, lingering, obscenely dry.
ABV: 5.2%
CAN: 16oz
$9
Lagunitas 12th of Never Ale
Lagunitas Brewing Company, Petaluma, CA
Tropically Hoppy. Light, yet Full-Bodied. Bright and Citrusy.
The magical, mystical 12th of Never is a blend of Old and New School hops that play bright citrus, rich coconut, and papaya-esque flavors, all on a solid stage of English puffed wheat. Tropically hoppy. Light, yet full-bodied. Bright and citrusy. The 12th of Never Ale is everything we've learned about making hop-forward beer expressed in a moderate voice. Pale, cold, slightly alcoholic and bitter.
ABV: 5.5%
CAN: 19.2oz
$7
Pipeworks Lizard King Pale Ale
Pipeworks Brewing Company, Chicago, IL
Throughout the epic battle, the Ninjas and the Unicorns have been waiting for something, anything, to tip the scale in their favor. After all, The Unicorns and The Ninjas have been fighting this epic battle for nearly and epoch. In this age-old battle, will the Lizard King be the one to end the battle? Will there finally be peace among the two warring parties? Will this be the end of rhetorical questions?!
ABV: 6.5%
CAN: 16OZ
$8.50
Robinson's The Trooper
Robinsons Brewery, Stockport, United Kingdom
Ordinary bitter is gold to copper colored with medium bitterness, light to medium body, and low to medium residual malt sweetness. Hop flavor and aroma character may be evident at the brewer's discretion. Mild carbonation traditionally characterizes draft-cask versions, but in bottled versions, a slight increase in carbon dioxide content is acceptable. Fruity-ester character and very low diacetyl (butterscotch) character are acceptable in aroma and flavor, but should be minimized in this form of bitter. Chill haze is allowable at cold temperatures. (English and American hop character may be specified in subcategories.)
ABV: 4.7%
CAN: 16.9oz
$10
Surly Xtra-Citra Pale Ale
Surly Brewing Company, Minneapolis, Minnesota
Bursting with Citra hop flavor and tropical, citrusy notes, this sessionable pale ale showcases Surly's bright side.
ABV: 4.5%
CAN: 12oz
$4.50
I.P.A.
---
Founders All Day IPA
Founders Brewing Co., Grand Rapids, Michigan
The beer you've been waiting for. Keeps your taste satisfied while keeping your senses sharp. An all-day IPA naturally brewed with a complex array of malts, grains and hops. Balanced for optimal aromatics and a clean finish. The perfect reward for an honest day's work and the ultimate companion to celebrate life's simple pleasures.
ABV: 4.7%
CAN: 12oz
$4.5
Pipeworks Speed of Sound NE IPA
Double dry hopped oat IPA with Mosaic and Cryo Mosaic hops.

ABV: 7.5%
16.9oz
$16
Rogue Cold Brew Coffee IPA
Rogue Ales, Newport, OR
IPA with cold brew Stumptown coffee.
ABV: 6.9%
CAN: 12oz
$6.5
Tighthead Irie IPA
Tighthead Brewing Company, Mundelein Illinois
Irie (pronounced, "EYE-ree") is a malty and complex IPA. Named for the Jamaican word "Irie" meaning "good, excellent, great or of good quality," this beer is all of those and more. With an original gravity of about 1.070, the malt profile provides a sturdy backbone for the generous amount of Simcoe, Centennial, and Columbus hops. American Ale yeast ferments this beer cleanly allowing the dank hop qualities to come through in all their glory…IRIE Mon!rie (pronounced, "EYE-ree") is a malty and complex IPA. Named for the Jamaican word "Irie" meaning "good, excellent, great or of good quality," this beer is all of those and more. With an original gravity of about 1.070, the malt profile provides a sturdy backbone for the generous amount of Simcoe, Centennial, and Columbus hops. American Ale yeast ferments this beer cleanly allowing the dank hop qualities to come through in all their glory…IRIE Mon!
ABV:7.8%
CAN: 16oz
$9
Yo-Ho Umami IPA
Yo-Ho Brewing Company, Nagano Japan
Yo-Ho SORRY Umami IPA is a 7% Experimental White IPA with bonito fish flakes used in the brewing process to impart umami, or the fifth taste that is sometimes known as the savoury taste that goes with sweet, sour, bitter, and salty.Seven different kinds of hops are used; Magnum, Columbus, and HBC682 being used for bittering, and Cascade, Glacier, Loral, and Cashmere being used for aroma.
ABV: 6.5%
CAN: 12oz
$10
Pipeworks Pineapple Guppy
Pipeworks Brewing - Chicago, IL
Session IPA made with pineapple juice
ABV: 4.6%
16oz
$8.5
Revolution Anti-Hero
Revolution Brewing - Chicago, IL
ABV: 6.7%
16oz
$9
Imperial I.P.A.
---
Pipeworks Ninja vs Unicorn IIPA
Pipeworks Brewing Company, Chicago, IL
Brewed with over five pounds of hops per barrel, this unfiltered double IPA is sure to please the most discerning hop lover.
Ninja vs. Unicorn celebrates the epic battle between two of the biggest hop-heads of lore. Whether you're rooting for the mythical horned horse or the deadly assassin of the east, we hope you'll enjoy Ninja vs. Unicorn.
ABV: 8%
CAN: 16oz
$10
Amber Ale
---
Rouge Dead Guy
Rouge Ales and Spirits, Newport, Oregon
Dead Guy is a German-style Maibock made with Rogue's proprietary "PacMan" ale yeast. It is deep honey in color with a malty aroma, rich hearty flavor and a well balanced finish. Dead Guy is created from Northwest Harrington, Klages, Maier Munich and Carastan malts, along with Perle and Saaz Hops.
In the early 1990s Dead Guy Ale was created as a private tap sticker to celebrate the Mayan Day of the Dead (November 1st, All Souls Day) for Casa U Betcha in Portland, Oregon. The Dead Guy design proved popular and was incorporated into a bottled product a few years later with MaierBock as the elixir.
ABV: 6.8%
CAN: 12oz
$6.50
Tighthead Scarlet > Fire Red Ale
Tighthead Brewing Company, Mundelein, Illinois
Scarlet > Fire is an Irish-style Red Ale. The Name is a reference to the playful, improvisational transition between Grateful Dead's Scarlet Begonias and Fire on the Mountain. Scarlet > Fire has a nice balance of malt sweetness from caramel malt and subtle toasty notes from roasted barley. The beer is brewed with American Ale yeast, and the hops are East Kent Golding's, paying tribute to its heritage as an Irish Red Ale.
ABV: 5.6%
CAN: 16oz
$7
Brown Ale
---
Surly Coffee Bender American Oatmeal Brown Ale
Surly Brewing Company, Minneapolis Minnesota
Guatemalan coffee, roasted locally, added to Bender, our oatmeal brown ale. Coldpress coffee aromas, intense coffee flavors balanced by the oats in the malt bill, resulting in a cappuccino-like creaminess.
ABV: 5.1%
CAN: 16oz
$9
Against The Grain The Brown Note
Against the Grain Brewing - Louisville, KY
The brown ale to end all brown ales. Enjoy it, because there is no longer any reason to drink another. You've reached the pinnacle. A healthy blend of traditional British malts give this popular style a semi-sweet, biscuity, slightly roasted flavor. Oats thicken the mouthfeel, and a handful of specialty malts add complex chocolate, toffee, and caramel notes. The hops are mostly traditional, earthy British hops, but we cocked it up a bit with some Cascade late in the boil just to show those snooty Brits that we don't approve of that Constitutional Monarchy crap
ABV: 5.0%
16oz
$10
Lagunitas Brown Shugga'
Lagunitas Brewing Co. - Chicago, IL
Originally a failed attempt at our 1997 batch of Olde GnarlyWine Ale resulting in an all-new-beer-style we like to call... Irresponsible. We believe this Special Ale is something unique. Feeding brown cane sugar to otherwise cultured brewery yeast is a'kin to feeding raw shark to your gerbil. It is unlikely to ever occur in nature without human intervention. And it looks weird besides. But it has happened and now it's too late.
ABV: 10%
12oz
$7.5
Porter
---
Flag Porter 1825 Original
Darwin Brewery Ltd., England United Kingdom
Brown porters are mid to dark brown (may have red tint) in color. No roast barley or strong burnt/black malt character should be perceived. Low to medium malt sweetness, caramel and chocolate is acceptable along with medium hop bitterness. This is a lightto medium-bodied beer. Fruity esters are acceptable. Hop flavor and aroma may vary from being negligible to medium in character.
ABV: 5%
BOT: 12oz
$10
Yo-Ho Tokyo Black Porter
Yo-Ho Brewing Company, Nagano Japan
A robust porter, well balanced between the malt and the hops. The complex chocolate and roast flavours of dark specialty malts are combined with a floral and slightly spiciness from Perle hops.
ABV: 5.0%
CAN: 12oz
$9
Scotch Ale
---
Founders Dirty Bastard Scotch Ale
Founders Brewing Company, Grand Rapids Michigan
So good it's almost wrong. Dark ruby in color and brewed with seven varieties of imported malts. Complex in finish, with hints of smoke and peat, paired with a malty richness and a right hook of hop power to give it the bad attitude that a beer named Dirty Bastard has to live up to. Ain't for the wee lads.
ABV: 8.5%
12oz
$6
Innis & Gun Rum Barrel Aged
Innis & Gunn Brewey, Edinburgh, UK
Vanilla and caramel merge with sweet, dark fruit rum notes for a cocktail-like blend of flavors.
A rum-spiked edition of Innis & Gunn's oaky flagship beer, this brew spent 30 days inside American oak barrels, then another 30 days inside rum barrels before the entire batch was blended together.
ABV: 6.8%
BOT: 12oz
$9
Innis & Gunn Oak Barrel Aged Original
Innis & Gunn Brewey, Edinburgh, UK
Aromas of vanilla and toffee, hints of citrus, with a malty, lightly oaked,palate. Deftly balanced and light in texture, soothing and warming in the finish.
For 30 days this honey-hued beer sleeps in hand selected oak barrels, locked inside a bonded warehouse, gradually assimilating the subtle flavours that reside in the wood. Barrels are then emptied and maturation continues for a further 47 days in a marrying tun where these natural flavours infuse and fall into perfect balance. This 77-day process is unique and produces a delicious, refreshing beer:
ABV: 6.8%
BOT: 12oz
$9
Stout
---
Bell's Kalamazoo Stout
Bell's Brewing Inc., Comstock, Michigan
Kalamazoo Stout represents stouts in the Bell's year-round roster, offering a blend of dark chocolate and coffee flavors with just a hint of brewer's licorice. One of our oldest recipes, it balances a significant hop presence against the roast malt body.
ABV: 6%
BOT: 12oz
$7
Imperial Stout
---
New Holland Dragon's Milk Imperial Stout
New Holland Brewing, Holland, Michigan
A stout with roasty malt character intermingled with deep vanilla tones, all dancing in an oak bath.
ABV: 11%
BOT: 12oz
$10
New Holland Night Tripper Imperial Stout
New Holland Brewing, Holland, Michigan
Night Tripper is an Imperial Stout brewed for a Fat Tuesday release. Dark, mysterious and poetic, Night Tripper's abundance of roasted malts, combined with flaked barley create a rich, roasty beer with deeply intense and lush flavors. Night Tripper's layered, nuanced tones invite intrigue and reward a curious palate.
ABV: 10.8%
BOT: 12oz
$11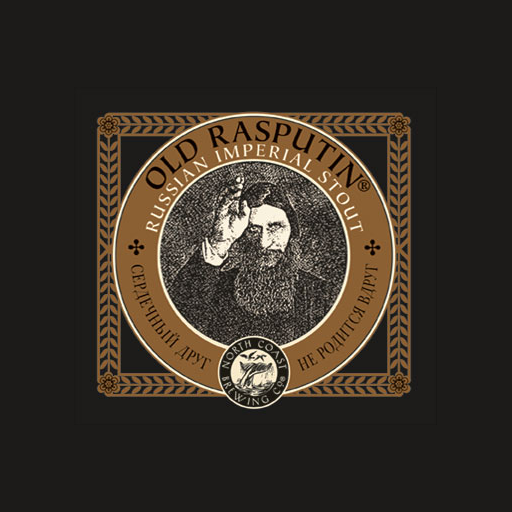 North Coast Old Rasputin
North Coast Brewing Co., Fort Braggs California
Produced in the tradition of 18th Century English brewers who supplied the court of Russia's Catherine the Great, Old Rasputin Russian Imperial Stout seems to develop a cult following wherever it goes. It's a rich, intense brew with big complex flavors and a warming finish.
ABV: 9%
BOT: 12oz
$8
Evil Twin Even More Jesus
Evil Twin Brewing - Brooklyn, NY
The recipe to make such heavenly drops is thick fudge-like body, pitch black color, aromas of chocolate, coffee, dark fruits and muscovado sugar
ABV: 12%
16oz
$9
Evil Twin Imperial Biscotti Chili Hazelnut Break
Evil Twin Brewing - Brooklyn, NY
Imperial Biscotti Chili Hazelnut Break is an 11.5 percent ABV imperial stout brewed with both coffee and chili along with hazelnut and vanilla extracts.
ABV: 11.5%
16oz
$19
Dubbel
---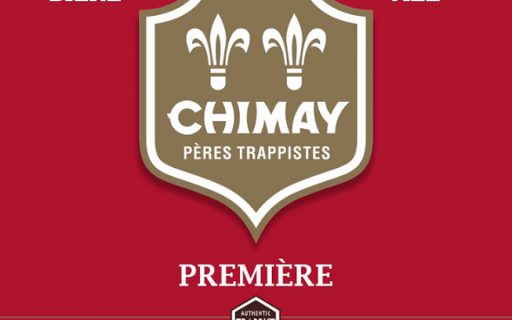 Chimay Premiere (Red)
Brasserie de Chimay, Baileux, Belgium
Chimay Red is noted for its coppery colour which makes it particularly attractive.
Topped with a creamy head, it gives off a light, fruity apricot aroma produced by the fermentation. The taste perceived in the mouth is a balance confirming the fruity nuances noticed in the fragrance. Its taste, which imparts a silky sensation to the tongue, is made refreshing by a light touch of bitterness. To the palate, the taster perceives a pleasant astringency which complements the flavour qualities of this beer very harmoniously. This top fermented Trappist beer, refermented in the bottle, is not pasteurised.
ABV: 7.0%
BOT: 12oz
$11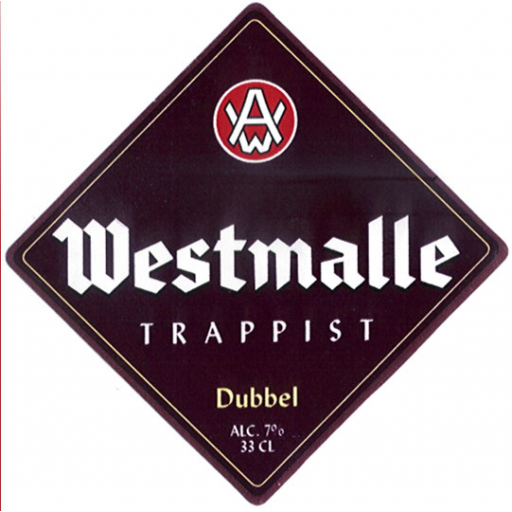 Westmalle Trappist Dubbel
Brouwerij der Trappisten van Westmalle, Westmalle, Belgium
Westmalle Dubbel is a dark, reddish-brown Trappist beer with a secondary fermentation in the bottle. The creamy head has the fragrance of special malt and leaves an attractive lace pattern in the glass. The flavour is rich and complex, herby and fruity with a fresh-bitter finish. It is a balanced quality beer with a soft feel in the mouth and a long, dry aftertaste. The Dubbel contains 7% alcohol.
ABV: 7%
BOT: 11.2oz
$12
Tripel
---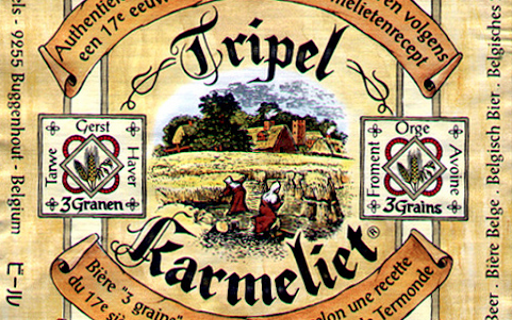 Bosteels Tripel Karmeliet
Brouwerij Bosteels, Buggenhout, Belgium
Brewed with pride and patience after carmelite tradition with wheat, oats and barley. 100% natural ale. Blond, robust, smooth and fruity 3 grain ale, with final fermentation in the bottle
ABV: 8.4%
BOT: 11.2oz
$12
Houblon Chouffe IPA Tripel
Brasserie d'Achouffe (Duvel-Moortgat), Achouffe, Belgium
A unique marriage between the English tradition of IPAs, the new American revolution of Imperial IPAs and the classic Belgian way of brewing. Houblon Chouffe, although very much hopped as it is, showcases the unique balance between a very strong IPA and a very special Belgian Tripel exclusively created for this ale (Big malty body, distinct dryness, expressive estery fruitiness)
ABV: 9%
BOT: 12oz
$11
Unibroue La Fin Du Monde Tripel
Unibroue Chambly, Quebec Canada
La Fin du Monde has a brilliant golden color with vigorously effervescent foam. It is midly yeasty with a complex palate of malt, fruit and spice notes followed by a smooth, dry finish. La Fin du Monde was developed through 18 months of research on a unique strain of yeast originating from Europe. It is brewed in honor of the intrepid European explorers who believed they had reached the "end of the world" when they discovered North America 'the new world'. This triple-style golden ale recreates the style of beer originally developed in the Middle Ages by trappist monks for special occasions and as such it was the first of its kind to be brewed in North America.
ABV: 9%
BOT: 12oz
$10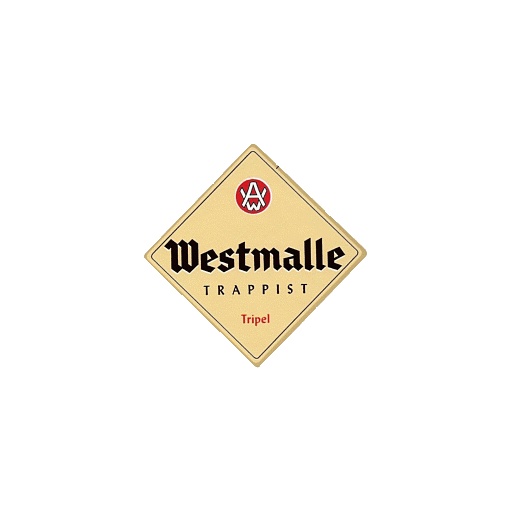 Westmalle Trappist Tripel
Brouwerij der Trappisten van Westmalle, Westmalle, Belgium
Was first brewed in 1934 and the recipe has not changed since 1956. It is made with pale candy sugar and has a very pale color produced from a mash of light pilsener malts. Styrian Goldings hops are used along with some German varieties and the classic Saaz pilsener hop. After a long secondary fermentation, the Tripel Westmalle is bottled with a dose of sugar and yeast. This beer holds up well in the bottle over time and seems to soften with age.
ABV: 9.5%
BOT: 11.2oz
$12
Quadrupel
---
Off Color Growl Quadrupel
Off Color Brewing, Chicago, Illinois
Quadrupel ale brewed with Nugget hops as well as dark candi syrup. Toffee, plum, raisin as well as some mild banana.
ABV: 8.5%
BOT: 12oz
$7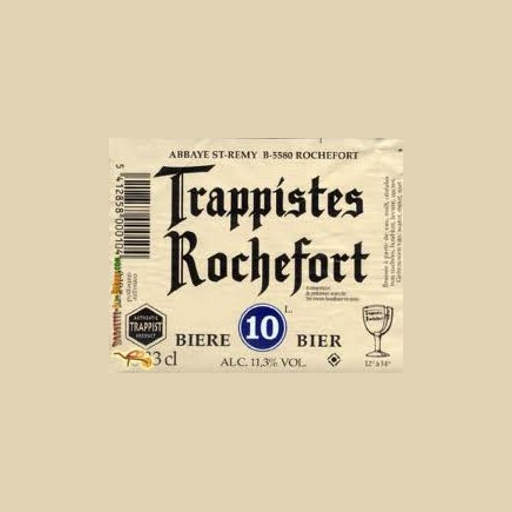 Rochefort 10
Brasserie Rochefort, Rochefort, Belgium
Brown color. Great strength balanced by a complexity of flavors and firm malt backbone. The bouquet covers a wide range: port wine, leather, apricots, oak, spices - a deeply intriguing beverage.
ABV: 11.3%
BOT: 11.2oz
$17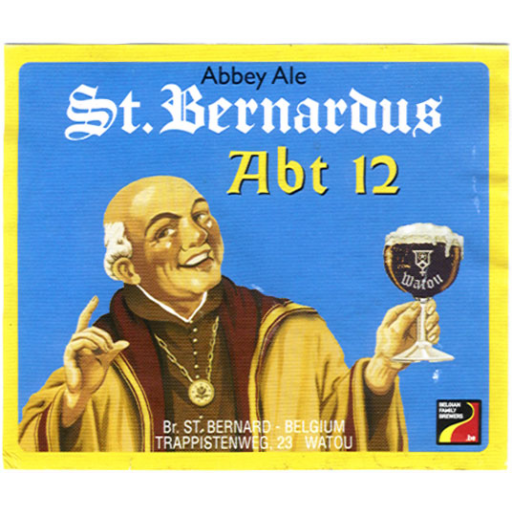 St. Bernardus Abt 12
Brouwerij St. Bernardus, Watou, Belgium
The absolute top quality in the hierarchy of the St. Bernardus beers. It is also the beer with the highest alcohol content (10.50 %). A dark ivory coloured beer with a high fermentation. The show piece of the brewery. Thanks to its soft and unconditionally genuine aroma, the beer can be smoothly tasted. The Abt has a very fruity flavour.
ABV: 10%
BOT: 11.2%
$12
Dark Strong Ale
---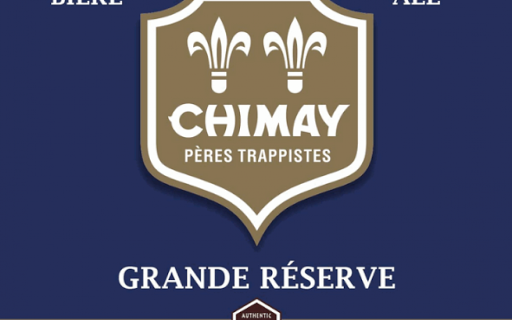 Chimay Blue Grand Reserve 2014
Brasserie de Chimay, Baileux, Belgium
Light, flowery rosy touch, a light but pleasant touch of roasted malt.
Chimay Blue is principally distinguished by its character of a strong beer. This is a beer whose fragrance of fresh yeast with a light, flowery rosy touch is especially pleasant. Its flavour, noticed when tasting it, only accentuates the pleasant sensations perceived in the aroma , while revealing a light but pleasant touch of roasted malt. This top fermented Trappist beer, refermented in the bottle, is not pasteurised.
ABV: 9.0%
BOT: 1.5L
$85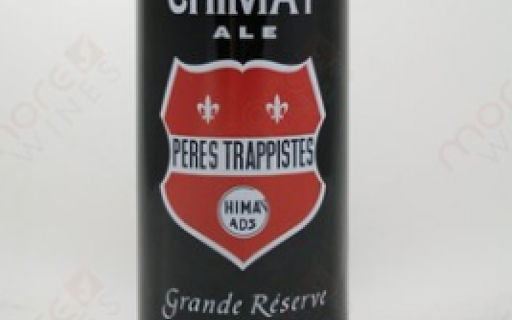 Chimay Grand Reserve 2012
Brasserie de Chimay, Baileux, Belgium
This 2012 vintage comes in a collectible screen-printed 750ml bottle with the original Chimay logo and shield that once adorned all Chimay products.

Only 10,000 cases have been produced.
ABV: 9.0%
BOT: 750ml
$44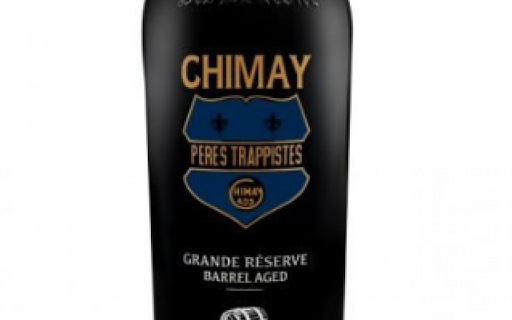 Chimay Grand Reserve Cognac Barrel Aged 2016
Brasserie de Chimay, Baileux, Belgium
Grande Réserve barrel aged stands out from classic Grande Réserve thanks to the many nuances provided by the additional fermentation in wooden barrels
ABV: 10.5%
BOT: 750ML
$80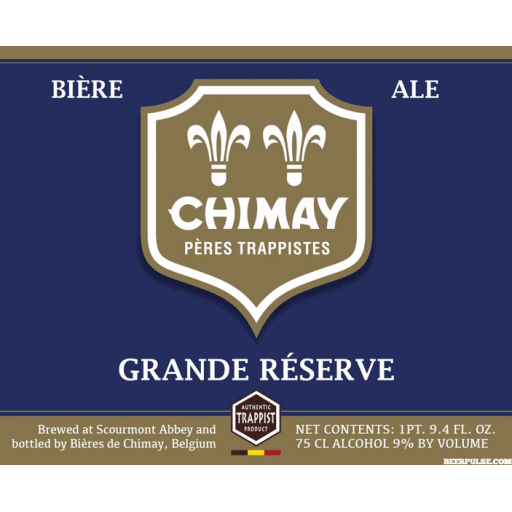 Chimay Grande Réserve (Blue)
Brasserie de Chimay, Baileux, Belgium
This is a beer whose fragrance of fresh yeast with a light, flowery rosy touch is especially pleasant. Its flavor, noticed when tasting it, only accentuates the pleasant sensations perceived in the aroma , while revealing a light but pleasant touch of roasted malt. This top fermented Trappist beer , re-fermented in the bottle, is not pasteurized.
ABV: 9%
BOT: 12oz
$14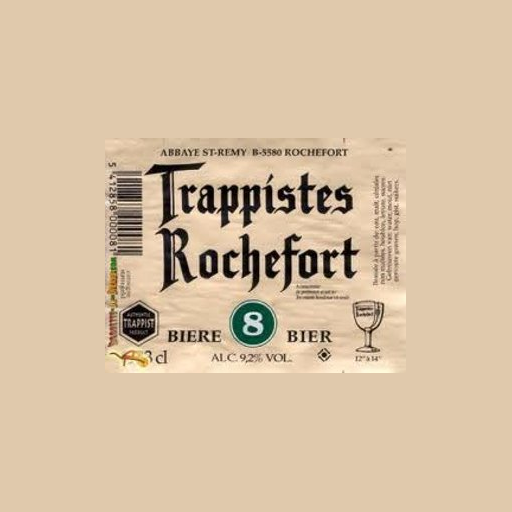 Rochefort 8
Brasserie Rochefort, Rochefort, Belgium
Yellowish-brown colour, with a more pronounced aroma, more fruits and a slight amount of Demi-Sec. This variety constitutes the largest proportion of production.
ABV: 9.2%
BOT: 11.2oz
$12
Unibroue Trois Pistoles
Unibroue Chambly, Quebec Canada
Trois-Pistoles is a remarkably mellow dark ale. To complement its aroma of ripe fruit, it has a pleasant aftertaste that lingers on like old port wine.
ABV: 9%
BOT: 12oz
$10
Fruit & Spiced
---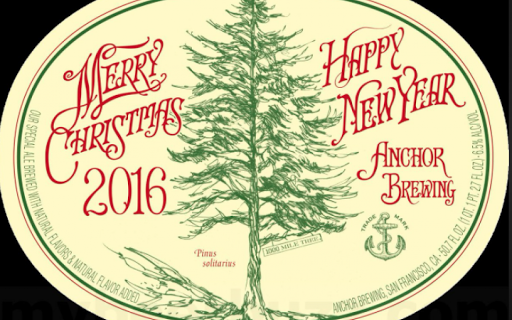 Anchor Merry Christmas Happy New year 2013, 2016, 2017
Anchor Brewing Co., San Francisco California
A deliciously smooth winter warmer with notes of seasonal spices and a malty backbone, our 2016 Christmas Ale marks the 42nd annual release.
ABV: 6.5%
BOT: 1.5L
$46
Stiegl Radler Grapefruit
Stieglbrauerei zu Salzburg, Salzburg, Austria
Inspired by European cycling culture, Stiegl Grapefruit Radler combines the purity of Stiegl Lager with all-natural grapefruit juice. Only 75 calories per glass, the Bavarian Radler has a distinct tart flavour, citrusy aroma, lively effervescence, light-bodied, crisp and extremely refreshing. The perfect thirst-quencher.
ABV: 2.5%
CAN: .5L
$8
Marz Black Raspberry Sorbaze
Marz Community Brewing Co. - Chicago, IL
Our friends at Pretty Cool Ice Cream make the best ice cream bars in the city, so naturally we decided to collaborate on an ice cream-themed brew to continue our ongoing Sorbaze series. Loaded with a 50/50 mix of blackberry and raspberry with the berry-forward Cashmire hop in the whirlpool, we then dry-hopped it twice with Mosaic for a fruity, berry-like and milky flavor profile.
16.9oz
$18
ABV: 9%
Cider
---
2016 Bouché Dupont Brut Cider
Domaine Familial Louis Dupont, Victot-Pontfol, France
Certified Organic by IMO Switzerland. All apples of the type Bisquiet are fully Organic.
ABV: 5.5%
BOT: 12.7oz
$16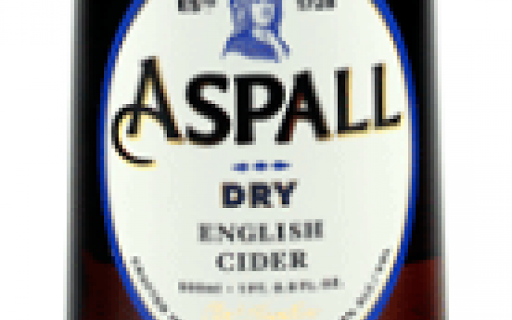 Aspall Dry Cider
The Cyder House, Aspall Hall, Debenham, Suffolk
All Aspall Suffolk Cyder is lightly sparkling. This has the effect of lifting the aroma and flavour, so complimenting the experience. Aspall Suffolk Cyder is made from a blend of different "base" cyders. These cyders are all fermented using the same basic technique
ABV: 6.8%
BOT: 11.2 oz
$11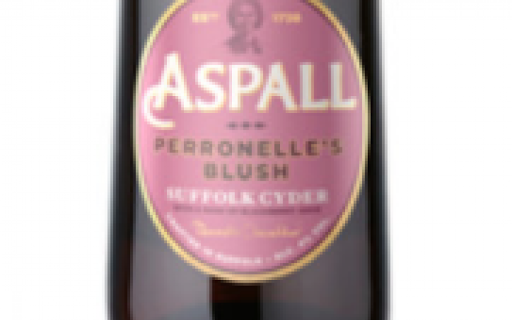 Aspall Perronelle's Blush Cider
The Cyder House, Aspall Hall, Debenham, Suffolk
There is a subtle blackberry aroma with a hint of traditional cyder apple.
A twist on the classic Kir Royale – champagne and crème de cassis replaced by cyder and crème de mure (blackberry liquer).
The colour is deep blush suggestive of dark summer fruit, with a rich appearance due to the viscosity of the Creme de Mure. Deceptively smooth with a silky but refreshing palate, Blush offers a perfect blend of sweetness and acidity. It has a lovely mouthfeel and a lingering aftertaste of berries
ABV: 5.4%
BOT: 11.2oz
$11
Maeloc Dry Spanish Cider
Hijos de Rivera Brewery, A Coruña Galicia, Spain.
A different way to drink cider. The converted will enjoy a much more refreshing dry cider, while those who have still not seen the light will find a light, great tasting, original drink, perfect for the different occasions along their path. Brewed according to the original Celtic cider making process.
ABV 4.5%
BOT 12oz
$7.50
Right Bee Chicago Cider Semi Dry
Right Bee Cider, Chicago, Illinois
Boy brews beer. Girl drinks cider. Boy meets girl, makes her cider and eventually wins her over. Now boy and girl make cider as Chicago's first licensed cidery, Right Bee Cider. Tenured brewer Charlie Davis and cider enthusiast Katie Morgan launched their urban cidery in late 2014, providing the cider-happy city with its own apple tipple. Today, from their newer, much larger facility, Right Bee has hired their first employee, started bottling and is now supplying their singular, eponymous cider to more than 50 different bars and restaurants in the Windy City.
A truly handmade operation — from the tap handles to the PowerPoint-created logo — Right Bee sources its juice from family-run juicers on the East Coast, fermenting to dryness then back-sweetening with a mixture of organic sugar and Chicago honey. The couple even has aspirations to soon harvest honey from their own beehives atop the production facility once they get the green light from the city.
The semi-dry cider is left cloudy and unfiltered, a trademark from Davis' years in brewing, homing in on pure apple aromas and flavors. Golden apple, sun-soaked apple leaf and soft honeycomb scents waft when poured, leaving the evident notes to the palate with an apple-forward, slightly honeyed flavor. The cider leaves the mouth with a round texture and refreshing finish, an easy quaffer worth savoring.
ABV: 6%
BOT: 12oz
$5.50
Vander Mill Ginger Peach Cider
Vander Mill Ciders, Grand Rapids MI
A refreshing balance of bright ginger bite and peach sweetness, neither of which will overpower your face. Pair it with food, or crush it on its own, this cider is clean and crisp from start to finish. Gluten-free.
ABV 6.9%
CAN: 16oz
$9
Mead
---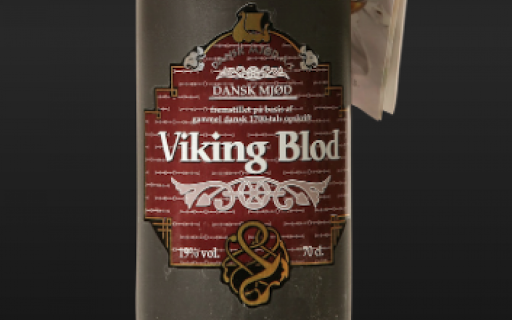 Dansk Mjød Viking Blod Hibiscus
Dansk Mjød Brewery, Billund, Denmark
A soft, citrus-like flavor and very floral aroma. Its finish is hoppy-dry, spicy, and very warming.
This artisan metheglin-style Danish mead is made with hibiscus & hops. Our products are brewed based on a recipe from about 1700 and the ingredients are pure and 100% natural – guaranteed free from additives of any kind. Honey is the major and most important item in the recipe.
ABV: 19%
Glass: 3oz
$9
GL. Dansk Mjød Ginger
Dansk Mjød Brewery, Billund, Denmark
A metheglin style mead with Ginger & Hops. Big notes of ginger in the nose. On the palate, ginger meets honey with a dryish-hoppy finish. Very warming.
ABV: 19%
Glass: 3oz
$9
Kombucha
---
Unity Vibration Elder Wand
Unity Vibration Brewery, Ypsilanti, MI
Kombucha aged in oak bourbon casks with elderberries, blackberries, and buckwheat, then dry-hopped.
ABV: 8%
BOT: 12oz
9$
Unity Vibration KPA 8% ABV Kombucha
Unity Vibration Brewery,Ypsilanti, MI
30-day brewed Kombucha, three types of hops, juniper and grapefruit rind. Aged and open-air-fermented in oak barrels and then bottle conditioned. The combination creates exquisite flavors that have depth and complexity as well as healthy nutrients. Like our organic Kombucha, it is raw, made with organic ingredients, gluten free, vegan and bottle conditioned and lends itself to healthy and beneficial bacteria. Unity Vibration was the first to release an all-kombucha based Kombucha Beer nationally. ALL OF OUR KOMBUCHA BEERS ARE GLUTEN-FREE!
ABV: 8%
BOT: 12oz
$9
Non-Alcoholic
---
Krombacher Weizen
Krombacher, North Rhine-Westphalia
With our other non-alcoholic beers, our Wheat non-alcoholic offers an outstanding spectrum of adventures in taste for any beer connoisseur; above all else, it simply cannot be beaten as an isotonic alternative to sweet soft drinks.
In the development and production of our non-alcoholic Wheat Beer, we were able to resort to two rich treasure troves that make our beer special. One being the gentle de-alcoholisation that we already successfully use for our non-alcoholic Pils, the other being the separate brewing plant, designed and built specifically to brew our Wheat Beer products.
Our Krombacher Wheat Beer non-alcoholic is brewed according to the same, strict criteria as the Krombacher Wheat Beer which contains alcohol. The full-bodied, fruity wheat flavour as well as the nutritional values make for an ideal alternative for sports and athletes that want an alcohol-free Wheat Beer with genuine wheat flavour that is naturally low in sodium, calorie-reduced and isotonic.
ABV: 0%
BOT: 12oz
$4
Barley Wine
---
Anchor Old Foghorn Barley Wine
Anchor Brewing Company, San Francisco, California
Old Foghorn® is brewed based on historic English barleywine methods. It is highly hopped, fermented with a true top-fermenting ale yeast, carbonated by a natural process called "bunging" to produce champagne-like bubbles, and dry-hopped with additional Cascade hops while it ages in our cellars. Made only from "first wort," the rich first runnings of an all-malt mash, three mashes are required to produce just one barleywine brew.
ABV: 10%
BOT: 12oz
$9
Two Brothers Bare Tree Barley Wine
Two Brother's Brewing Company, Warrenville, Illinois
Bare Tree takes our original hefe weizen recipe and brews it to a higher strength. The traditional clove and banana notes give way to melon and Fleshy fruit, deep caramel and black pepper characters. "Within every bare tree lives the promise of new life."


ABV: 11.2%
BOT: 500ml
$30
Wheat Ale
---
Marz Mango Jungle Boogie
Marz Brewing Co. - Chicago, IL
We took our classic dry hopped American Wheat Ale, Jungle Boogie and added a fruity twist to it with the addition of Mango. The sweet, flavorful malts and wheat provide balance for the Mosaic hops and mango flavors.
HOPS
ABV: 5.4%
12oz
12.5
Founders Green Zebra
Founders Brewing - Grand Rapid, MI
The soft mouthfeel and dry finish comes courtesy of the addition of sea salt, a traditional gose ingredient.
ABV: 4.6%
12oz
$7
Marz Ruby Tears
Marz Brewing - Chicago, IL
Ruby's Tears has a low hop bitterness and a complementary spice from the use of ground coriander seeds with a slick salinity from the addition of lime sea salt.
ABV: 5.1%
12oz
$10
Brewdog Pina Playa
Brewdog - Fraserburg, UK
The drought is over. Brace yourself for a Caribbean storm. This Piña Colada-inspired Gose has a deluge of aromas with pineapple, coconut and lemon front and center. Followed by a torrent of zesty citrus and aromatic herbal notes that burst across the palate. Hold fast for a thunder clap sharp salty finish. Piña Playa – Juiced up and ready to roll.
ABV: 5.2%
12oz
$7
Kasteel Rouge
Kasteel Brouwerij Vanhonsebrouck - Belgium
Kasteel Rouge uses Kasteel Donker as a motherbeer. The beer was launched in 2008 and is the "fruitiest" offering within the Kasteel beer range.
16.9oz
$12
ABV: 8.0%